Think Green
Green or sustainable engineering refers to the environmentally conscious attitudes, values, and principles, combined with science, technology, and engineering practice, all directed toward improving local and global environmental quality. These attitudes, values and principles are something we at Iris Integration feel extremely strongly about.
With a green engineering ethos firmly in mind Iris has developed an Energy Support service in order to provide our client with environmentally conscious and sustainable choices when it comes to energy.
We can create a more sustainable, cleaner and safer world by making wiser energy choices.
There are three main steps that make up Energy Support:
Planning
Implementing Energy Reduction Plans to reduce energy costs. Using live metering of entire electrical systems, we will deliver accurate diagnostics and reporting, highlighting key targets and areas of savings.
Management
Providing project management of timelines and strategies during implementation of the Energy Reduction Plans with minimal disruption and maximum energy saving results
Sustainability
Customised Energy Reduction Plans allow users to achieve their required levels of productivity at lower cost and with less pressure on resources.
With energy prices predicted to continue rising indefinitely, taking electricity bills with them. Energy efficiency is not only the key to easing the power price pain for Australian consumer but also to improving our local and global environmental quality.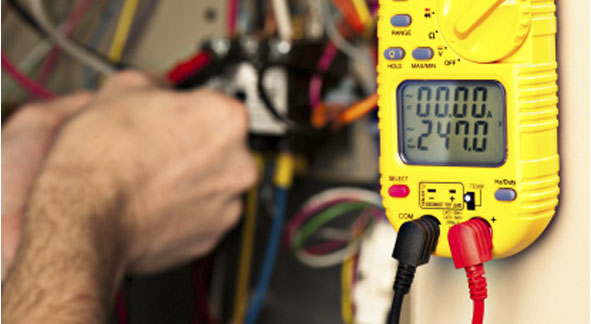 Thinking Proactively
Preventative Maintenance
Whether it be designing and implementing a full turnkey solution for your business or providing maintenance work for one of our long term maintenance contracts. Iris Integration are committed to providing services delivered to the highest possible standard to ensure every business receives an individualised service that is unique to their requirements.
Last week Sean was given a list of preventative maintenance job sheets to work through at one of Iris Integration's longest standing maintenance contracts, something he was very excited about as it allows the client to save money by having regular inspections of equipment rather than having to reactively replace a piece of equipment after it has been damaged due to a lack of maintenance.
Sean found a faulty Goyen monitor that will need replacing, this was particularly exciting for Sean as it provides him a great opportunity to learn more about Goyen Dust Collector systems. "It's so good having such a variety of equipment to learn about!" says Sean.
Even bread and butter industrial electrical work like maintenance can provide opportunities to not only learn but also leads to the potential of designing and implementing new solutions for the client.
Benefits of a Turnkey Solution
At Iris Integration we provide ourselves on offering "turnkey solutions" – Essentially what this means is we offer the capability to deliver holistic projects to our clients comprising electrical and automation requirements. From initial design to final commissioning – we complete the whole project in-house. Our engineers can design your solution, then our team of highly qualified electricians can build and install your equipment, all the while you liaise with our relevant project manager to ensure your turnkey project is on time and on budget. There are numerous benefits for choosing a turnkey solution – some of them include:
Less work for you
Instead of dealing with the coordination hassles between your electrical contractors and your seperate automation contractor in the planning, engineering and installation of your project. We can offer you turnkey solutions that allows our electricians and engineers to communicate seamlessly on your behalf. We can manage the day to day operations of questions, issues and coordination – which means less work for you which in turn means more savings.
Minimise risk of communication errors
Reduce the risk of miscommuncation between your electrical contractor and a seperate automation contractor. Our electricians and engineers are in direct communication throughout every step of the project. Plus while thinking of the big picture during our commissioning process we can avoid potential process issues in both the electrical and automation sides of your project which means less downtime and potential costs for you.
Save money with less downtime
Why risk the potential for added downtime and lost production that can occur from using two seperate contractors for electrical and automation. Our team of electricians and engineers work together to dramatically reduce the risk of added downtime.
Long term savings through reliability
Customers who benefit from our turnkey solutions to electrical and automation projects recieve an individiualised service that is unique to their requirements. Our out-of-the-box approach to problem solving and our over 25 years of experience will guarantee that your project will run efficiently for years to come.